Pasta and Broccoli Recipe
Pasta and Broccoli Recipe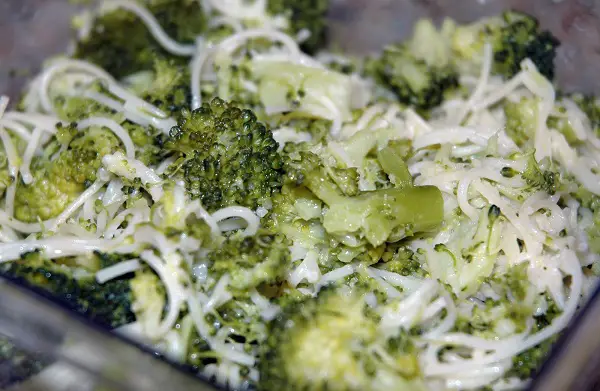 Ingredients
    12 oz uncooked pasta (I used capellini broken up into little pieces…)

    6 1/2 cups fresh broccoli florets, no stems

    5 cloves garlic, smashed and chopped

    1/4 cup grated Parmesan or Romano

    2 tbsp olive oil, divided

    Salt and fresh cracked pepper
Directions
Bring a large pot of salted water to a boil. When water boils, add pasta & broccoli at the same time & cook according to pasta instructions for al dente. When pasta is almost done cooking, reserve about 1 cup of the pasta water & set aside. Drain pasta & broccoli.

Return the pot to the stove & set heat to high; add 1 tbsp olive oil, when hot, add garlic. Cook until golden, reduce flame to low & add pasta back to the pot.

Mix well, add remaining olive oil, grated cheese, salt & pepper to taste mixing well & smashing any large pieces of broccoli to break up.

Add 1/2 cup of reserved pasta water & mix well adding more if needed

Serve in pasta bowls with additional grated cheese on the side.