PIZZA di SPAGHETTI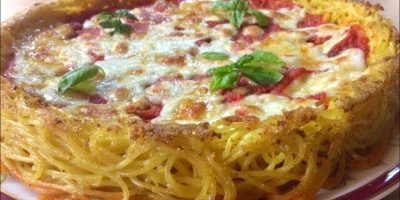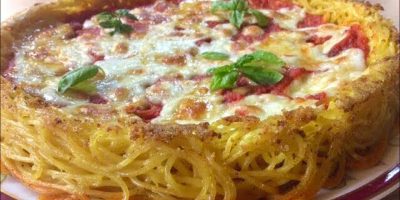 PIZZA di SPAGHETTI is an easy and delicious dish to make. These ingredients will be in your pantry and always available to put this together on a whim.
There are a number of toppings you can use to change it up just like a regular pizza. If you like, ham, onions, olives, sausage etc, add them on top too!
Here are the ingredients for this recipe and below is the video recipe demonstrating making the pizza di spaghetti. Video courtesy of Tutti a Tavola
Enjoy!

Ingredients
400 g spaghetti

1 egg

3 tablespoons of grated parmesan

Tomato sauce

1 150 g mozzarella

Bread crumbs

Extra virgin olive oil, basil, salt and pepper to taste