Polpettine – Tuscan Meatballs
Polpettine – Tuscan Meatballs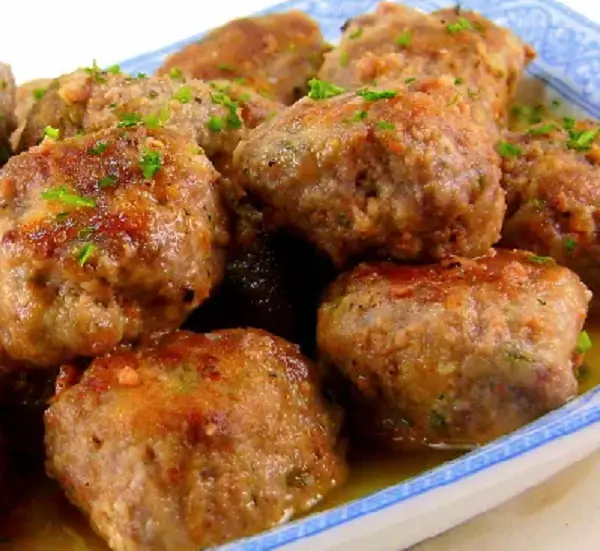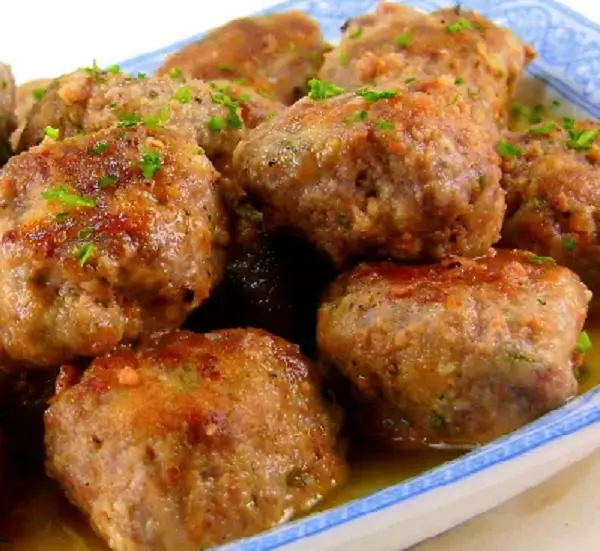 Ingredients:
Yield 18 to 24 meatballs.
3/4 pound 85% lean ground beef

2 ounces grated Parmesan cheese

1 large egg, beaten

1 large clove garlic, minced

1 tablespoon chopped Italian parsley

Flour (about 1/4 cup)

4 tablespoons olive oil

Juice of 1 large lemon

Salt and pepper
Directions:
1) Mix beef with cheese, egg, parsley, garlic, 3/4 teaspoon salt and 1/4 teaspoon pepper in a large bowl. Refrigerate for at least 1 hour.
2) Shape into meatballs. Lightly roll in flour.
3) Cook slowly, turning often, until golden brown.
4) Raise heat. Add lemon juice and bring to a simmer. Remove from heat. Adjust seasoning, adding salt and pepper to taste. Serve hot.