Roasted Peppers & Artichoke Heart Frittata
Roasted Peppers & Artichoke Heart Frittata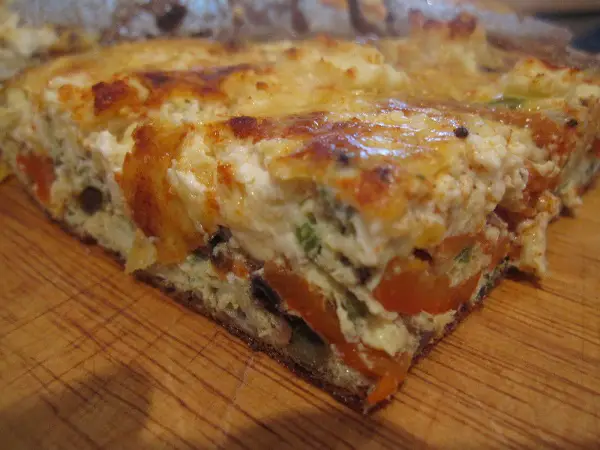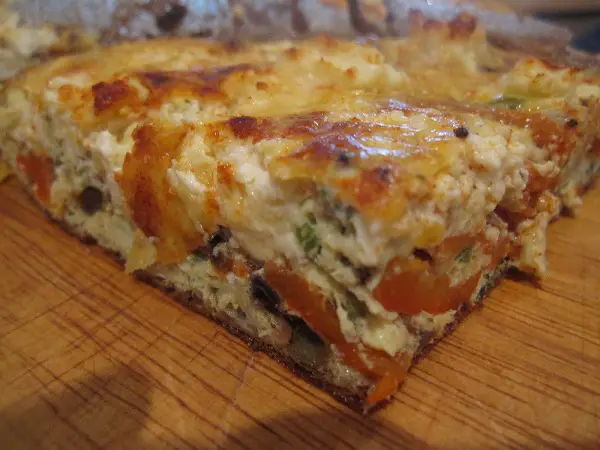 Ingredients:
Servings: 2.
Marinated artichoke hearts, quartered & drained

2 roasted red peppers, coarsely chopped

4 eggs

2 tbsp olive oil

½ cup black olive tapenade

½ – 1 jalapeno pepper, seeded and finely chopped

2 tsp fresh oregano, chopped

¾ cup feta, crumbled

Smoked paprika
Directions:
Preheat oven to 400°F/ 200°C

In a medium-sized bowl beat eggs, tapenade, jalapeno peppers and 1 tbsp olive oil and set aside.

Over medium high heat, sauté the red peppers & artichoke hearts in a small non-stick, oven-proof skillet (small pan = thicker frittata; large pan- thin almost open omelet in appearance) just for 3-4 minutes or until the pan is dry and the artichoke hearts start to turn golden.

Add the egg mixture and twirl to coat the pan and vegetables evenly. Top with feta & a sprinkling of paprika. Bake for 20 minutes or until it's set in the center and golden on top. If you do choose to do a thinner frittata, you probably will only need 10-15 minutes in the oven.

Using a spatula, ease the frittata around the edges and under the bottom to make sure it won't stick when you slide it onto a serving plate.