Sausages with bananas
taste and imagination of Lazio in this simple and tasty recipe!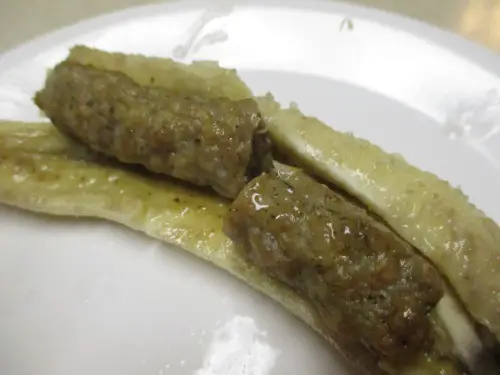 Ingredients for 4 people:
3 bananas
4 sausages
4 slices of toast
butter 100 gr
salt.
PREPARATION
Peel the bananas and cut them into slices and cook them over low heat in a pan with butter. Season with salt and wait until it becomes a creamy mixture, stirring often.
Apart cook the sausages, toasted bread and then, in a large serving dish, pour the cream of bananas well and it level Lie down on the sausages are interspersed with crostini bread.
Serve immediately.