Shrimp Chowder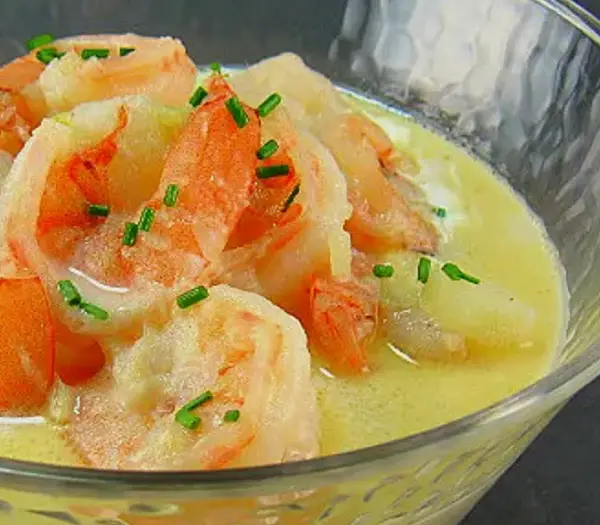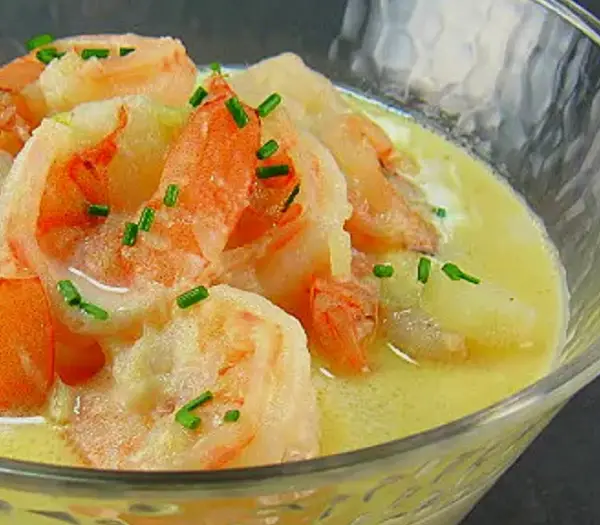 Ingredients:
Yield: 4-6 servings
3 lbs. shell-on, shrimp

4 ounces slab bacon, cut into 1/4-inch pieces

3 medium russet potatoes (about 1 pound), quartered lengthwise and sliced crosswise into 1/2-inch pieces

1 large leek, white part only, cut into 1/4-inch pieces

3 tablespoons butter

3/4 cup heavy cream

Salt and freshly ground black pepper

1 pinch cayenne pepper

2 teaspoons snipped chives
Directions:
1) To make broth: Peel shells off shrimp, reserving for shrimp broth. Transfer shrimp to a bowl, cover, and refrigerate until chowder base is completed. Place shrimp shells in a large pot and add 10 cups cold water. Bring to a simmer over high heat, then reduce to low and gently simmer for 5 minutes, skimming off any foam that rises to surface. Strain the broth through a fine sieve and set aside.
2) To make chowder base: Cook bacon in a small pot of simmering water for 1 minute. Drain. Heat a medium pot over medium heat, add bacon, and cook, stirring occasionally, until it releases some of its fat. Add potatoes and leeks, stir well, then reduce heat to medium-low and cook, covered, stirring occasionally, for 5 minutes. Add 3 cups of the reserved shrimp broth (freeze remainder for another use) and simmer, covered, until potatoes are tender, 8–10 minutes. Remove the chowder base from the heat and cover to keep warm.
3) Melt butter in a large skillet over medium-high heat. Raise heat to high, add chilled shrimp and cream, stir well, and bring to a boil. Let boil for 30 seconds. Add shrimp mixture to chowder base and stir gently to combine. Cover and let rest for 10 minutes. Season to taste with salt, a generous amount of black pepper, and cayenne. Ladle into warm soup bowls and sprinkle chives on top of each.