Spaghetti with cabbage and sausage
Spaghetti with cabbage and sausage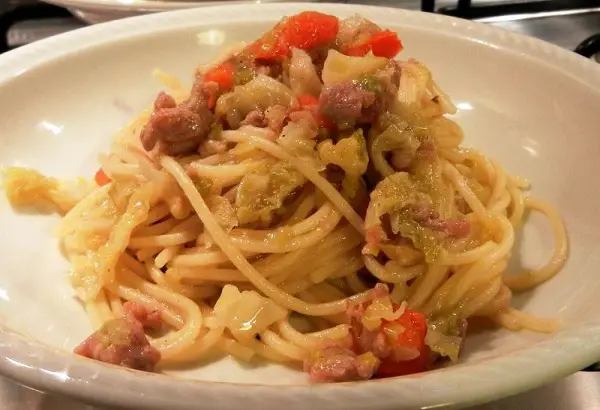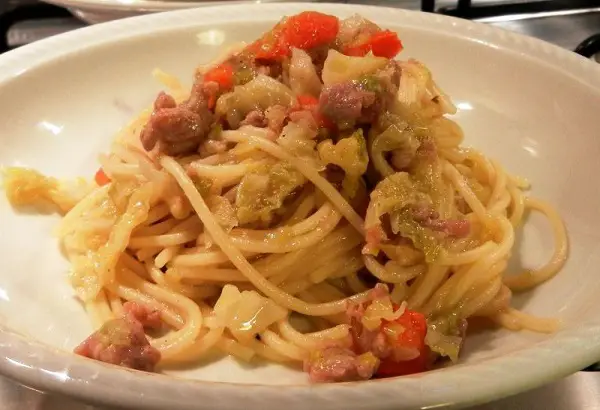 Ingredients
for 6 people:
Spaghetti (or other long pasta) 500 gr

the inner part 1 of cabbage, cut into strips

fresh and chopped sausage 200 gr

butter 80g

1 tablespoon of tomato paste

1 glass of warm water

a pinch of nutmeg

grated pecorino cheese

salt, pepper.
PREPARATION
In a saucepan melt the butter, then add the crumbled sausage and let it brown slightly; add the salt, pepper and nutmeg, then the cabbage, stirring often.

 Cook for about 10 minutes.

Now add the tomato paste you have diluted in a glass of warm water and cook for another 15 minutes.

Meanwhile boil the pasta in plenty of boiling salted water and, as soon as it cooked, drain, flavor with the cabbage sauce and serve immediately sprinkled with grated cheese.