Spinach and Pancetta Strata
Spinach and Pancetta Strata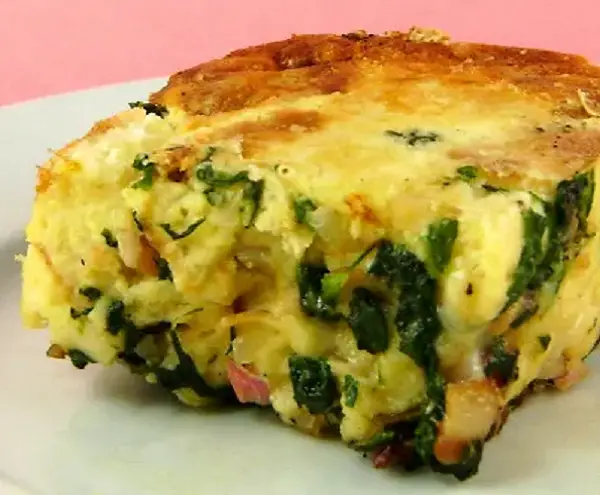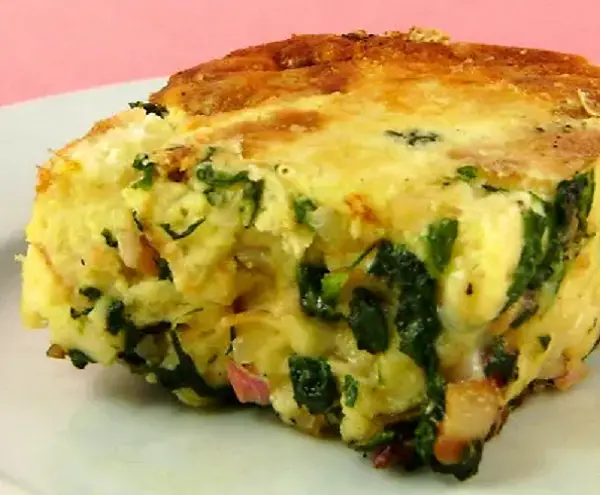 Ingredients:
Yield: 8 servings.
2 tablespoons olive oil

4 ounces thinly sliced pancetta, coarsely chopped

1 small onion, chopped

1 (10-ounce) box chopped frozen spinach, thawed, squeezed dry

2 garlic cloves, minced

1 teaspoon salt

1/2 teaspoon freshly ground black pepper

1/8 teaspoon freshly grated nutmeg

8 cups cubed Italian bread, from a 1-pound loaf

1/2 cup finely grated Parmesan

3 cups whole milk

10 large eggs
Directions:
1) Heat oil in a heavy large skillet over medium heat. Add pancetta and saute until crisp and golden, about 5 minutes. Using a slotted spoon, transfer pancetta to a bowl. Add onion to pan drippings in same skillet and saute until translucent, about 4 minutes. Add spinach and garlic. Saute over medium-low heat until garlic is tender, about 2 minutes. Stir in 1/2 teaspoon of salt, 1/4 teaspoon of pepper, nutmeg, and cooked pancetta.
2) Place half of bread cubes in a buttered 3-quart baking dish. Sprinkle half of cheese over the bread, then top with half of spinach mixture. Repeat layering.
3) Whisk milk, eggs, remaining 1/2 teaspoon of salt and 1/4 teaspoon of pepper in a large bowl and pour evenly over strata. Chill strata, covered with plastic wrap, at least 2 hours and up to 12 hours.
4) Preheat oven to 350 degrees F.
5) Bake strata uncovered until puffed, golden brown, and cooked through, about 40 minutes. Let stand 5 minutes before serving.