Three Cheese Tomato Tart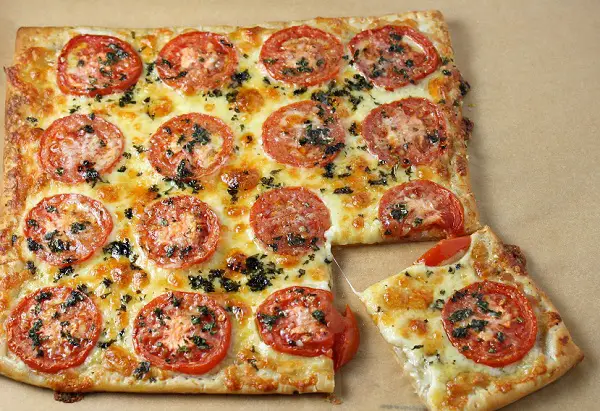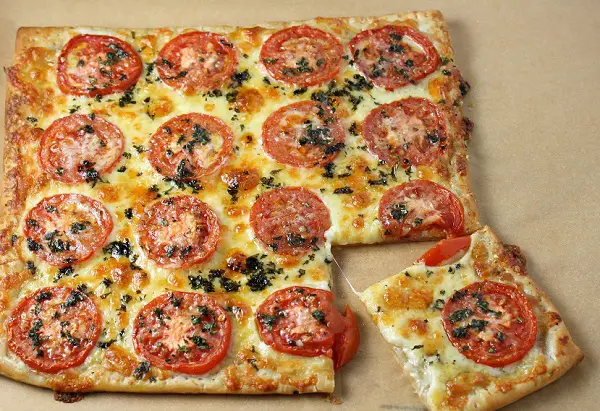 Ingredients
Makes 2-4 servings
4 small roma tomatoes, sliced 1/4-inch thick

1 sheet all butter puff pastry (I like the Trader Joes variety)

1 1/2 tablespoons light mayonnaise

1/2 cup grated cheddar cheese

1/2 cup grated mozzarella cheese

Salt and pepper

2 tablespoons-1/4 cup grated Parmesan cheese

1 tablespoon finely chopped fresh basil
Directions
Place the sliced tomatoes on a few sheets of paper towel. Place a few more sheets of paper towel over the tomatoes. Let the tomatoes dry out for at least 30 minutes. This will prevent the tart from being soggy.

Preheat the oven to 400 degrees and line a baking sheet with parchment paper. Place the puff pasty on the parchment paper and prick holes all over the sheet with a fork to prevent the pastry from puffing up while baking.

Spread a thin layer of the mayonnaise all over the puff pastry. Mix the cheddar and mozzarella together in a small bowl and spread them all over the pastry. Line the pastry evenly with the tomatoes. Sprinkle each tomato with salt and pepper. Grate the Parmesan over the tomatoes and pastry and then sprinkle with the basil.  Bake the tart for 15-20 minutes or until the cheese is brown and bubbling and the crust is lightly golden. Let the tart cool for five minutes on a wire rack before cutting. Serve warm.