White Bean, Fennel and Barley Stew
White Bean, Fennel and Barley Stew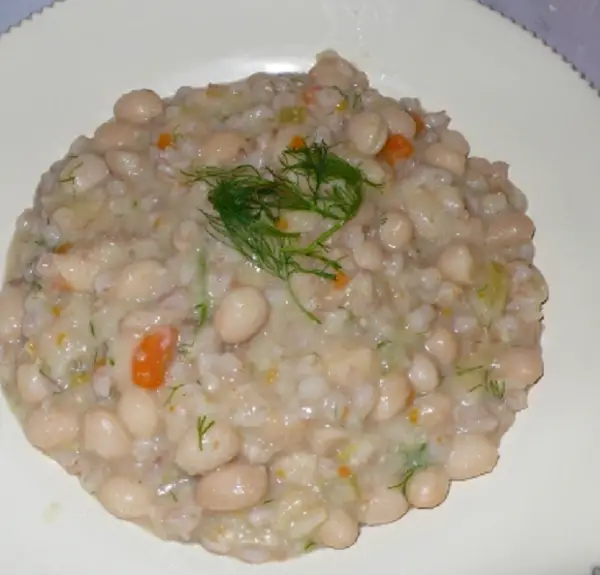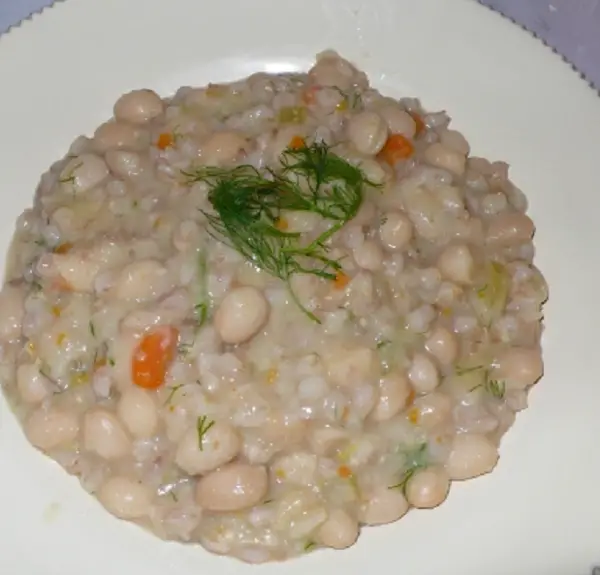 Ingredients
    1 pound white beans cannelini, washed, picked over and soaked for 6 hours o overnight in 2 quarts water

    2 tablespoons extra virgin olive oil

    2 1/2 quarts water

    1 large carrot, chopped

    Salt to taste

    2 leeks, white part only, well washed and chopped

    1 large fennel bulb with fronds, chopped, fronds set aside

    1 cup pearled barley or farro

    a parmigiano reggiano rind, if available

    Freshly ground pepper to taste

    A light drizzle of extra virgin olive oil for garnish
Directions
Drain the beans.

Place the beans in a pot and cover with about 2 inches of water, bring to a boil and cook over medium heat for about an hour, until the beans are just tender, skim off foam when necessary.

 Drain in a colander and set aside.

Heat 1 tablespoon of the olive oil in a large, heavy soup pot over medium heat and add the leeks.

Cook gently until tender, about 5 minutes, and add the carrot and the fennel.

Stir together for a few minutes, then add the drained beans and the farro, cover with about 1 inch of water.

Bring to a boil, add the parmesan rind, reduce the heat, cover and simmer for at least 30 minutes, until the beans and vegetables are thoroughly tender and falling apart, stirring occasionally.

Taste and adjust salt.

Remove the parmesan rind.

Remove from the heat and toss in the fennel fronds.

Serve with a drizzle of extra-virgin olive oil and crusty bread.